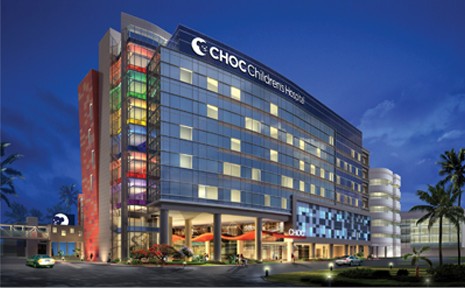 CHOC Children's is building one of the most advanced children's hospitals in the world!
To better accommodate the growing needs of our community's children and propel us closer to becoming nationally recognized as a premier children's hospital, CHOC is building a new state-of-the-art patient care tower set to open on our main campus in 2013.
The new CHOC Children's tower will bring an additional 88 patient beds to the hospital and provide space for further growth in later phases. Most importantly, it will be a place where sick kids and their families find serenity, hope for healing, and people who understand their unique needs.
Protecting children's health is one of the most important investments we can make for our future. CHOC Children's stands ready. Will you stand with us at the heart of Orange County?
There are over 3 million people in Orange County. Imagine the impact if everyone gave just $1!
Please join us as we raise money to build our new tower. Any amount will help us reach our goal. If you cannot give at this time, please take a moment to invite your friends to join our cause. Together we can build a brighter future for all Orange County's children.