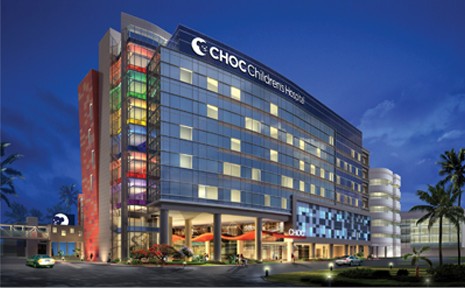 Did you know that over the past decade, CHOC Children's has distinguished itself as the fastest-growing free-standing children's hospitals in the state? This year alone, over 200,000 children will come through CHOC's doors for inpatient, outpatient and emergency care.
To accommodate our community's growing needs, while providing state-of-the-art care in a facility designed just for our children and their families, CHOC has embarked on a transformative journey to become a world-class pediatric institution.
To support CHOC on this remarkable journey, hundreds of community members just like you are rallying around the "Change CHOC, Change the World" fund-raising campaign benefiting the children of Orange County. 
The comprehensive campaign will transform CHOC and, with it, the delivery of pediatric healthcare in the region by building a state-of-the-art tower; building a substantial endowment to support recruiting more of the world's top pediatric experts; and building upon the academic and research affiliation with UC Irvine and its School of Medicine.
The keystone of the campaign is a new, patient care tower set to open on CHOC's Orange campus in Spring 2013. The seven-story tower will bring an additional 88 patient beds to the hospital by 2013 and provide space for further growth in later phases. Most importantly, it will be a place where sick kids and their families find serenity, hope for healing, and people who understand their unique needs.
 
As members of our community, you have a voice in defining the heart of Orange County. With your support, we can take CHOC Children's to world-class status and create a future where Orange County is one of the medically safest and healthiest communities for children in the nation.
To learn more about our "Change CHOC, Change the World" campaign, please click here: http://www.choc.org/changetheworld.