THE DIFFERENCES BETWEEN ADULT AND CHILD CANCER CARE
"The pediatric cancer patient is never an individual, but is looked at in the context of the family," says Dr. Sender, explaining the need for a family-centered treatment approach with young cancer patients. "Kids have siblings. They have parents. We try to understand that patient as a child, or teen, or young adult, but we also understand how they fit into  their family and the family dynamics. In adult medicine, the family's wishes are often secondary to the patient's wishes. In pediatrics, they can be equal or overshadowed. A three-year-old can't define what they want to do but with teens, we try to find the balance between the patient's and the parent's wishes."
DEVELOPMENTAL CONSIDERATIONS
Pediatric cancer patients are classified in one of three major groups: young children, tweens/early teens and teens/young adults, says Dr. Sender. Developmental issues and stages of the child's growth, including in utero before birth, are  considered. "We think of adult cancers as the consequences of living your life. In childhood, it really is more about developmentally what is going on. Sometimes the cause is unknown," says Dr. Sender.
CARE WITH COMFORT
Children with cancer are not just considered "little adults" in terms of care. "We want them to still be children," says Dr. Sender. "We make sure that we provide an environment that is nurturing and comforting to the family. This is very stressful for these families. We are always thinking of that. We have a team-centered approach. We have oncologists, social workers, psychologists, child life experts and others all working to provide the young patient with as normal of a life as possible while they are being treated. CHOC is truly committed. It's our passion. We want to deliver the most advanced treatment we can."
DO TEENS AND YOUNG ADULTS HAVE UNIQUE ISSUES RELATED TO THEIR CANCER TREATMENT?
Adolescents and young adults into their late 30s who are being treated for cancer face a wide range of issues that need to be considered to help them cope. These issues include fertility preservation, the development of body image, career and education considerations, and dealing with an increased dependence on parents at a time when many in this age group strive to be more independent.
FAST FACTS
The incidence of childhood cancers (up to age 15) that are diagnosed as leukemia: 1/3
The number of pediatric cancer cases (up to age 15) diagnosed annually in the U.S.: 14,000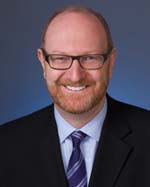 PHYSICIAN FOCUS: DR. LEONARD S. SENDER
Dr. Sender is the medical director at the Hyundai Cancer Institute at CHOC Children's and director of clinical  operations and program development at the Chao Family Comprehensive Cancer Center at UC Irvine Medical Center.  He also is a professor of medicine at UC Irvine. Dr. Sender completed his internship and residency in pediatrics  at UC Irvine Medical Center and had a fellowship in pediatric hematology/oncology at Children's Hospital in  Los Angeles. Dr. Sender has twice been named a "Top Doctor" by U.S. News & World Report. He serves as board chairman of the "Stupid Cancer" Foundation and is a founding member and chairman of SeventyK.org, an adolescent cancer advocacy organization.
Dr. Sender's philosophy of care: "I take a patient-centric approach and treat young patients as people, while understanding the context in which they get cancer. My goals are to cure the cancer and achieve a meaningful survivorship."
EDUCATION:
Medical school at the University of the Witwatersrand in Johannesburg, South Africa
BOARD CERTIFICATIONS:
Pediatric Hematology/Oncology
More about Dr. Sender | More about The Hyundai Cancer Institute at CHOC Children's
This article was featured in the Orange County Register on January 28, 2014 and was written by Amy Bentley.